Information Technology - IT Services
There is nothing more frustrating than wrestling with technology issues when trying to run a business. Every day you work hard to serve your customers and grow your enterprise, so when your systems crash or simply fail to keep up it presents a disruption to your business that you just can't afford.

Or how about when you ring through to tech support and can only speak to a machine who cannot tell you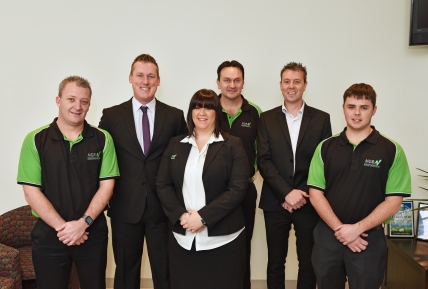 when your issues will be fixed or how long your system will run smoothly before more problems arise?
If you've had enough IT headaches to last a lifetime, give us a chance to show you how efficient and secure your business systems can be.
As a fully outsourced IT department, MGR offers competitive pricing, peerless customer service, technical know how and accessible, plain speaking professionals.
Talk to MGR IT about:
Managed Services
IT consulting
IT project management
Websites
Cloud Migrations & Consulting
Cloud based Back-Up
Server and Desktop Support
Hardware and Software Sales and Support including Xero
If you have any queries in relation to our information technology service call us today on (03) 5444 8799 or complete your details in the box at the top of this page.
You can also find out more about MGR Information Technology by clicking here
Information Technology Team
| | | | |
| --- | --- | --- | --- |
| Scott Jefferis | Mathew Brook | Joel Vleminick | Tamara Gobbo |
| Roby Bonnes | Mark Davis | | |

"Your staff, and l mean all of them, are the best l have ever seen. Personality with IT skills. We have and will enjoy working with you for years to come. Your company is a breath of fresh air in the IT world and to my company." – Andrew Zegelin, Director, Travelcentre Bendigo


IT Support provided is excellent. The service provided is always prompt for urgent IT issues and all MGR IT personnel are very friendly and easy to talk to. – Frank Mandaradoni, Lely Australia Pty Ltd

MGR Accountants -Your Business Advisers for Life