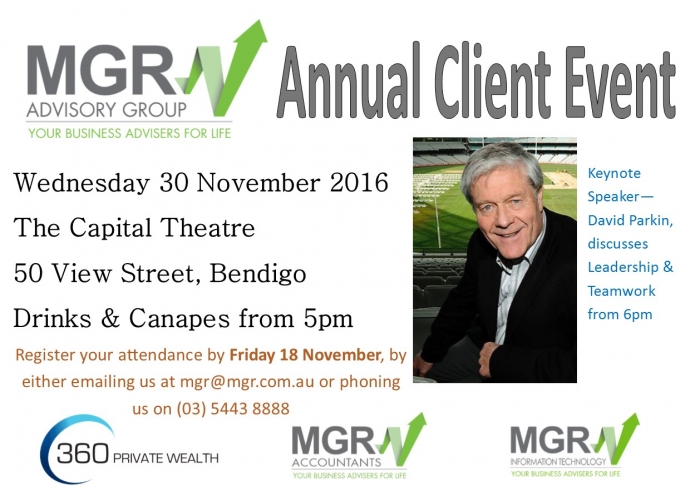 Arrange Your FREE
No-Obligation Meeting
Either phone us on (03) 5443 8888 or complete the form below
We Respect Your Privacy

FREE E-BOOK

SIMPLE SECRET TO GROWING YOUR
BUSINESS
It's what separates the top
two percent of businesses
from the rest!
Download

23 Apr
The Foundation Stones Of A New Business
It's exciting when you have that light bulb moment and you're hit with an idea for your new business. Before you can open your doors, there are numerous issues to consider and you must navigate your way through a maze of rules, registrations and regulations. One of those issues is the right business structure.
More >

15 Apr
Strategies for Passing Control of Assets in a Family Trust
Estate and succession planning these days needs to go a little bit further than wills establishing testamentary trusts (that is trusts established on death under a will). The reason for this is that many people's affairs are more complicated as a result of controlling wealth rather than owning it, as well as having personal circumstances that do not reflect the traditional nuclear family.
More >