Bendigo Business Excellence Awards
Our congratulations to Frankie & Co Clothing for winning the Bendigo Business Excellence award for Best New Business and Business of The Year, Elmore Bakery for winning the Excellence in Hospitality award, and to Signarama for winning the Excellence in Manufacturing award.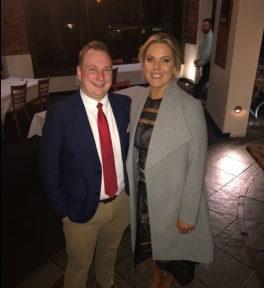 A client of MGR, Frankie & Co Clothing took out the crowning jewel of the Bendigo Business Excellence awards, Business of The Year, as well as the Best New Business award. Frankie & Co was established in early 2014 by busy mother of two, Paige Davies. Paige, a former childcare worker, was looking for an opportunity that would give her more independence and allow her to spend more time with her two young boys. With a lot of hard work and dedication Paige used her passion and knowledge of fashion to build Frankie & Co into a highly successful business.
Frankie & Co is a major contributor to the Bendigo community. The business employs more than 10 local staff in Bendigo as well as additional staff in the recently opened store in Paige's original home town of Swan Hill. Frankie & Co is also a proud supporter of local charities having made significant contributions to a number of local Bendigo charities, schools and the Bendigo Hospital.
Frankie & Co is an exciting retailer; bringing comfortable, affordable clothing to women with a style that is casual and comfortable, yet stylish and chic. Frankie & Co pride themselves on inclusiveness and the ability to cater to every woman. From basic and wardrobe staples, to dresses for a night out, you'll be sure to find something you love at Frankie's.
MGR is proud to have supported Frankie & Co through their journey and are looking forward to our continued involvement in their business growth and development.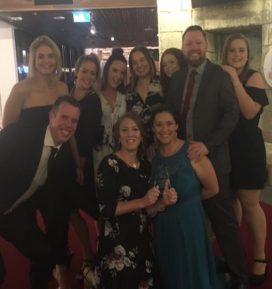 Another client of MGR, Elmore Bakery came up trumps in the award for Excellence in Hospitality. This award is designed to recognise outstanding restaurants and cafes offering an exceptional dining experience for patrons. We believe this is well deserved recognition for Elmore Bakery. Their food is superb, and if you have ever had the pleasure of walking up the main street of Elmore, you would agree with us that the wonderful smells emanating from this store are just divine. But Elmore Bakery is not just about great tasting food and wonderful smells, they care about their customers and go to great lengths to ensure that you leave the store with a smile on your face. A staunchly community minded business, they are a significant employer in the Elmore township. MGR has been working with the owners of Elmore Bakery since they purchased the business and continue to provide them with ongoing support and service. If you haven't visited Elmore Bakery before, we encourage you to do so, you won't be disappointed. If you have been to Elmore Bakery before, you'll know what we are talking about and will likely visit again at your next opportunity.
MGR Advisory Group were proud to sponsor the Excellence in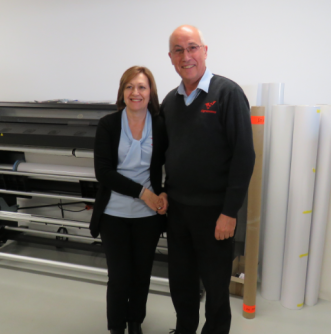 Manufacturing award. This award was open to all manufacturers that apply innovation and best practice in the creation of a product, and was won by Signarama.
'A business with no sign is a sign of no business'. This was first quoted in 1959, showing the importance of branding and how that can significantly enhance the success of your business.
Although times have changed significantly since then, the importance of branding your product remains a crucial part of your marketing mix. At Signarama, they combine modern technology and quality service to help you maximise the power of branding to grow your business. They're the only sign makers in regional Victoria with the equipment to print on large pieces of glass, wall paper or even your front door (imagine the possibilities). The quality of the prints and materials they use are second to none. When you combine the quality product with the skills they have learnt from years of experience in the marketing industry along with an attitude of genuinely loving what you do and getting the best results for their clients, it adds up to an award winning business.
Congratulations to all the winners and participants at this year's Bendigo Business Excellence awards.