Live 4 Lily - Ride update
The 2017 Live for Lily charity bike ride for will be starting this Saturday morning, 1st April at 6am from the Children's Cancer Institute in Randwick.
The team would love for supporters to say hello and give them some support during the 1,300km journey from Sydney to Melbourne.

Below is a map of the route that will be taken and stopping points.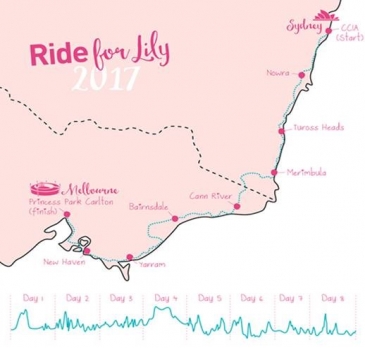 Break locations and times may vary each day however the team will be doing their best to provide updates on their progress.

To keep up with the full details you can view it on the Live for Lily facebook page: https://www.facebook.com/liveforlily/
MGR Accountants will also be sharing the day to day stops, times and details via our social media (twitter, LinkedIn & Facebook).


Below is a schedule of the estimated times and locations for the 8 day journey, as well as the map and details for Day 1: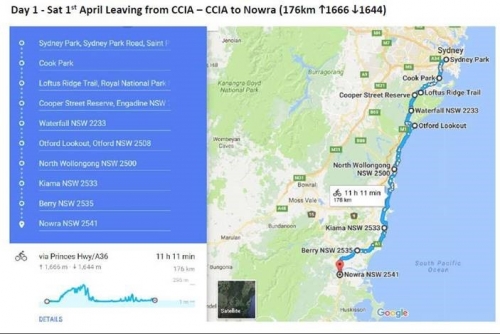 If you haven't donated yet and would like to you still can. Or even if you have donated and would like to donate again, please go to http://liveforlily.org.au/product/jason-harvey/, press on Donate Now and add the reference "Jason Harvey" to support him and the team.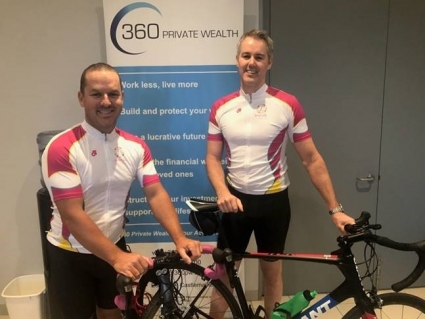 The team have raised almost $120,000 so far, which will go towards supporting the cure for children's cancer.
We would also like you to know that Channel 9 will be doing a special report on Aaron Hester and the Live for Lily Foundation (for the bike ride) either this or next weekend, so keep an eye out!

Also the Bendigo Advertiser have been kind enough to do a story on the Live for Lily bike ride with the team. To Read more: http://www.bendigoadvertiser.com.au/story/4564429/cycling-to-fund-a-cure-for-childhood-cancers/
MGR Accountants would like to wish the team a safe and fun bike ride and all the best with the donations.