Live for Lily Charity Ride
On the 1st of April 2017, Jason Harvey (one of our financial planners at 360 Private Wealth) will be riding, along with 19 others, on a charity bike ride from Sydney to Melbourne. The ride is for the "Live for Lily Foundation" and they will be averaging around 160kms per day for 8 days.
The Live for Lily Foundation was established by Jason's friends, Aaron & Sianne Hester, after the passing of their beautiful daughter Lily at the age of 9. Lily passed away from an incurable form of liver cancer back in 2014.
Earlier this year, Sianne also passed away from breast cancer, which she was diagnosed with shortly after Lily's passing - so it has been a very tough time for Aaron and his boys, Oli and Arch, Sianne's parents, two sisters and brother and their extended family.
The Live for Lily Foundation is committed to see change through research funding into childhood cancer prevention, treatment and awareness. This ride is a major fundraising event for the Live for Lily Foundation.
Jason Harvey aims to raise at least $5,000 before the ride and is committed to reach this goal, so all donations are welcome whether that be $2, $5, $10, $20, $50, $100 or more (all donations above $2 are tax deductible).

Details of the ride: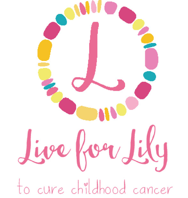 The route: Sydney to Melbourne – Hugging the coast
Distance: 1,300kms
Participants: 20 riders and support crew
When: 1st April – 8th April 2017
Rider Name: Jason Harvey (360 Private Wealth)
Rider Fundraising Goal: $5,000

The MGR Advisory Group (MGR Accountants, MGR IT and 360 Private Wealth) are proud to support this great cause and get behind Jason.
If you would like to get behind Jason and donate to the Live for Lily Foundation, please go to http://liveforlily.org.au/product/jason-harvey/ , press on Donate Now and add the reference "Jason Harvey" to support him and the team.