Live for Lily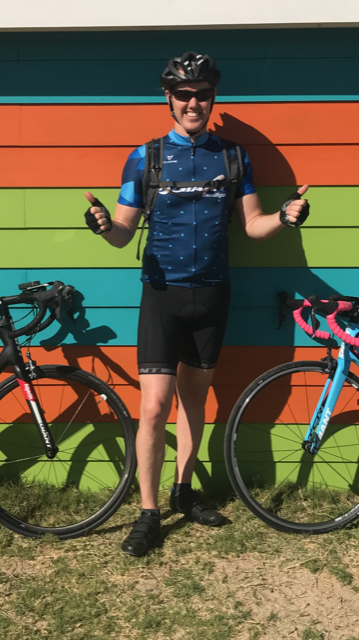 Many of you may remember our financial planner Jason Harvey and team made a massive journey from Sydney to Melbourne to raise money for the Live for Lily Charity. They are all back and training for another massive ride.
Between 7 - 13 April 2019, Jason and team will be now riding over 1,000km around Tasmania for the "Live for Lily Foundation".

Details of the ride:​​ ​
The route: Launceston via Hobart, finishing on top of Mt Wellington
Distance: 1,000kms
When: 7-13 April 2019
Rider Name: Jason Harvey
Rider Fundraising Goal: $5,000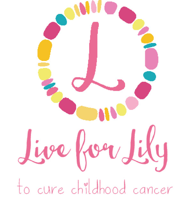 What is the Live for Lily Foundation?
The Live for Lily Foundation was established by very good friends of Jason's, Aaron & Sianne Hester, after the passing of their beautiful daughter Lily at the age of 9.
Lily was 8 years old when she was diagnosed with Liver cancer and after a lot of treatment and surgery she made it into remission. About 3-4 months later however she was told it had become terminal, and they should go and enjoy the time they had left with Lil. This was obviously devastating. Lily continued to fight however she passed away a few months later in 2014.
At that time Sianne decided to set up a foundation for childhood cancer, putting all of her energy into helping other kids and parents not have to go through the same experience as them.
Unfortunately, later in 2014 Sianne was diagnosed with Breast cancer and after a short fight passed away in May 2016. This was heartbreaking to Aaron and his two boys Oli and Archie, as well as all of their family and friends, on the back of Lily some 20 months earlier.
The Live for Lily Foundation is committed to see change through research funding into childhood cancer prevention, treatment and awareness.
This ride is a major fundraising event for the Live for Lily Foundation. Just to be clear, the money raised from this ride is not for Aaron and the family, it is for their foundation supporting Childhood Cancer.
If you haven't donated yet and would like to, or even if you have donated and would like to donate again, please go to https://liveforlily.org.au/product/donate-in-support-of-jason-harvey-for-ride-for-lily-2019/, press on Donate Now and add the reference "Jason Harvey" to support him and the team.