Personal Property Security Register (PPSR) Case Study: ABN vs ACN
The Personal Property Security Register is a web based facility administered by the Australian Government that allows lenders and businesses to register their security interests in personal property. It also allows other parties to search and view these security interests. The register is used to determine priority for secured creditors in the case of debtor default or liquidation.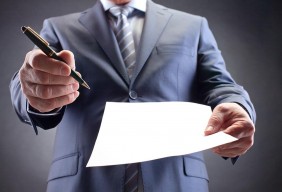 For obvious reasons it is very important to accurately record all details when registering an interest in your property on the PPSR. Even a simple error can result in serious consequences as the following case study, provided by Clifford Gouldson Lawyers, shows:
In a case* involving a disputed Personal Property Security Register (PPSR) matter it was made clear that a mistake as simple as using an ABN instead of an ACN is enough for a company to lose their secured interest.
Alleasing Pty Ltd (Alleasing), as Lessor, had entered into a leasing agreement with OneSteel Manufacturing Pty Ltd (OneSteel) for machinery and various equipment. Alleasing proceeded to register its security interest over the leased equipment as the secured party on the PPSR.
During the process of registration Alleasing mistakenly registered its interests over OneSteel's ABN and not its ACN.
The 'what-if' scenario arose when OneSteel entered into voluntary administration and the administrators discovered Alleasing's defective registration. The Administrators argued registrations were in fact unperfected.

OneSteel argued that Alleasing's registration was defective due to the serial number of the equipment not being recorded and conversely, recording no ACN had created an inability for other creditors to search the register and see Alleasing's registered interest.

Justice Brereton found a distinction exists between ABNs and ACNs as provided for within the PPSA, even in circumstances where an ABN includes the nine digit ACN.

His Honour concluded the absence of an ACN in the registrations amounted to a serious misleading defect and consequently Alleasing's registrations were void and they lost ownership of the equipment.
Questions or further information
If you have any questions about this or require further information, you are welcome to contact us on (03) 5443 8888 or mgr@mgr.com.au.
*OneSteel Manufacturing Pty Ltd (Administrators Appointed) [2017] NSWSC 21 (OneSteel)
Copyright 2017 – Clifford Gouldson Lawyers. This is not legal advice. You ought to obtain legal advice before relying on any of the information contained in this publication.