Who Wants To Grow Their Business In 2016?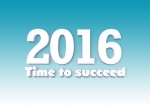 It's clear that some business owners still don't think they need a website. In fact, according to a 2016 report in the US produced by Clutch, 46% of small business owners don't have a website. They surveyed 350 small business owners and managers, most of whom own or work for an enterprise with 1 to 10 employees with an annual turnover of less than $1 million. These website figures mirror the statistics in Australia.
Why don't business owners feel they need a website? The main reason cited was they didn't think it was relevant to their industry. Another 30% said the cost was a barrier and 12% said they have a social media profile instead of a website. The truth is, every business looking to grow needs a website. Now I'm not talking about a website that simply lists the what, where and who of the business because these 'electronic billboards' attract no traffic, leads or new customers. They are just a billboard in the desert.
Some business owners don't think they need a website because all their business comes from referrals. Think again. A study produced by Hinge Marketing (Referral Marketing for Professional Services Firms) examined data from 523 firms and found that 29.6% of people who were referred to a firm ruled them out because they had an unimpressive website, 23.5% ruled out the referral because of poor quality content on the website and 43.6% of people ruled out a referral because they didn't understand how the firm could help them. Ironically, these businesses who rely on referrals for their growth didn't even know they got a referral from a friend or colleague because the person never contacted them.
SEARCH ENGINE PAGE RANKING
Of course, having a website is one thing but getting traffic to your site is another challenge. If you're a plumber, florist, beautician or solicitor what happens if you Google your industry in your suburb? (e.g. plumber Richmond). Do you appear on the first page of the search engine page results?

Research from online ad network Chitika suggests that the top listing in Google's organic search results receives 32.5 percent of the traffic, compared to 17.6 percent for the second position and 11.4 percent for third position on page one. That means 61 percent of visitors don't go past the third listing on page one and 75% of users never scroll past the first page of search results. You have to be on page one of the search results and increasingly, you need to be number one on page one.
If you have an iPhone I'm sure you're familiar with Siri. Basically you ask her a question and she responds with a single answer. If you want more visitors to your website then your business needs to be the answer and rank number one. Of course, if getting to the number one position on search engine page rankings was easy then we would all be doing it! Be wary of people who guarantee you listings on page one because search engine optimization is a science and Google carefully guards its formulas and algorithms. We know as part of their process they look at just about every aspect of your website including the age, domain name, response time, social sharing, inbound links and freshness of content. The list of criteria is long and confusing but one thing we do know, remarkable content remains king.
My advice is simple, focus on building the 'RITE' content for your website - Relevant, Interesting, Timely and Entertaining. It needs to be original and think about the questions your prospects are asking online and make sure you answer them with fresh content including blog posts and videos.
RECOGNISE THE IMPACT OF MOBILE PHONES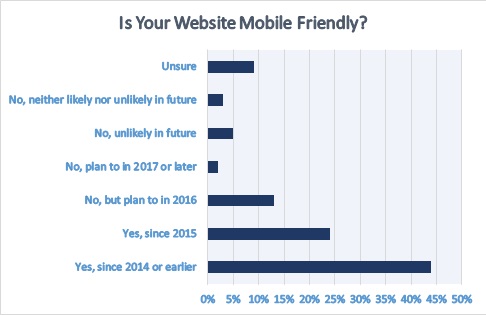 In May last year Google reported that more searches take place on mobile devices than on desktop computers in 10 countries around the world including the US and Japan. The growth of mobile has been phenomenal and if your website is not 'responsive' to mobile devices then unfortunately Google has blocked your website from the search results on mobile devices. As such, you're invisible and not in the game.
The Clutch survey suggests only 68% of websites are responsive which means the layout of the website changes based on the device used to view the website. For example, mobile phones and tablets will see a different version of the website compared to visitors viewing it on a PC. It will adapt to the screen size to improve readability and make the website more user-friendly for visitors. If your website isn't responsive you need to urgently fix the design.
In summary, your website is your marketing hub and to build a lead generation site you need to have a clear strategy. It takes time and planning. It has to be responsive to mobile devices and to rank highly with Google you need quality and relevant content that answers your prospect's questions.

---
Click HERE to download the full edition of The Business Accelerator Magazine for March 2016
Other articles in this edition:
IMPORTANT DISCLAIMER:This newsletter is issued as a guide to clients and for their private information. This newsletter does not constitute advice. Clients should not act solely on the basis of the material contained in this newsletter. Items herein are general comments only and do not convey advice per se. Also changes in legislation may occur quickly. We therefore recommend that our formal advice be sought before acting in any of these areas.