Grow Your Business In 5 Days
- Video Training Course - Video #4
TUTORIAL #4: MOMENTS OF TRUTH (MOT)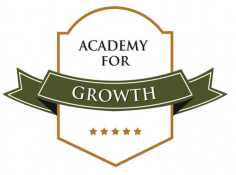 Hello and welcome to 'Grow Your Business In 5 Days'.

This tutorial focuses on Moments of Truth and whilst it's great for helping to retain and maximise sales and profits from EXISTING customers, it also plays a massive part when it comes to acquiring NEW customers.
Moments Of Truth are a key factor when it comes to growing your business, particularly in this new economy. I'm going to explain how you can transform the experience every customer has with you – so they not only stay with you for longer, they also refer you more frequently and will be much less resistant to price increases. This added value approach may sound hard to believe, but in the next few minutes you'll see for yourself just how powerful Moments Of Truth can be.

So what exactly are Moments Of Truth? Let me explain...
Way back in 1987, Jan Carlzon the CEO of Scandinavian Airlines, wrote the book, 'Moments Of Truth'. It explained how he took the airline from deficit to profit by 'moving' the airline to a customer-focused organisation. Now, as you know, there have been many books written on customer service, but where this book and Carlzon's strategy really stands out, is his focus on each interaction the customer has with the business. He calls these 'Moments of Truth' and, of course, each interaction can be a positive or a negative experience.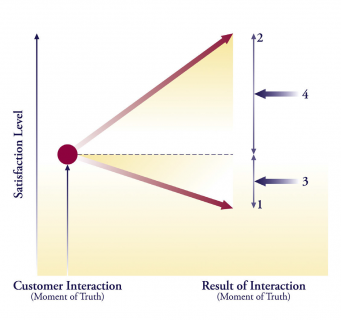 Scandinavian Airlines prospered because they worked very hard to make sure each Moment Of Truth with their customers was a very positive experience and the results they achieved were a testament to this. Take a look at this simple diagram. It shows how at each contact or Moment Of Truth you need to ensure each interaction is a favourable one for your customers…
Moments
Of
Truth
Explained…
Let me explain...
Number 1 shows the effect on the customer when little thought has gone into the interaction with them. Notice the Moment Of Truth was a negative experience reducing the customer's satisfaction – and therefore creating discontent.
Number 2 shows the Moments Of Truth approach. By breaking down each step to create a very positive experience, satisfaction levels are raised significantly.
Number 3 shows the drop in interest level and satisfaction when a business pays little attention to the interaction.
And finally number 4 highlights the increase in satisfaction gained by using Moments Of Truth techniques. Therefore what you have to do is increase the satisfaction level of each customer when any contact occurs. A contact can be a meeting, a letter, a phone call, an e-mail, a fax or any way in which your business comes into contact with a customer.
To explain this point further, and just in case you have any doubts about the power of Moments Of Truth and the effect it can have on your business, here's a great example of how any industry can capitalise on this fabulous strategy…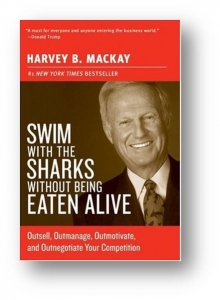 Harvey Mackay, author of How To Swim With he Sharks Without Being Eaten Alive (another book you should read by the way) tells a wonderful story about a cab driver which demonstrates Moments Of Truth perfectly…
Harvey was waiting in line for a ride at the airport.
When a cab pulled up, the first thing Harvey noticed was that the taxi was polished to a bright shine. Now I don't know about you, but it's rare I get a taxi that's spotless! Smartly dressed in a white shirt, black tie and freshly pressed black trousers, the cab driver jumped out and rounded the car to open the back passenger door for Harvey. Once again this isn't normal. A cab driver has never opened the door for me. It's more likely if you're a woman, but even then I would imagine this is unusual.
He handed Harvey a laminated card and said: "I'm Wally, your driver. While I'm loading your bags in the trunk I'd like you to read my mission statement." That's right a cab driver with a mission statement!
Taken aback, Harvey read the card. It said: Wally's Mission Statement:
To get my customers to their destination in the quickest, safest and cheapest way possible in a friendly environment.
Now that says it all doesn't it? This blew Harvey away. Especially when he noticed that the inside of the cab matched the outside. Spotlessly clean! As he slid behind the wheel, Wally said, "Would you like a cup of coffee? I have a thermos of regular and one of decaf." Harvey said jokingly, "No, I'd prefer a soft drink." Wally smiled and said, "No problem. I have a cooler up front with regular and Diet Coke, water and orange juice."
Almost stuttering, Harvey said, "I'll take a Diet Coke." Handing him his drink, Wally said, "If you'd like something to read, I have The Wall Street Journal, Time, Sports Illustrated and USA Today." As they were pulling away, Wally handed Harvey another laminated card. "These are the stations I get and the music they play, if you'd like to listen to the radio."
And, as if that wasn't enough, Wally told Harvey that he had the air conditioning on and asked if the temperature was comfortable for him. Then he advised Harvey of the best route to his destination for that time of day. He also let him know that he'd be happy to chat and tell him about some of the sights or, if Harvey preferred, to leave him with his own thoughts.
Then Harvey said, "Tell me, Wally, have you always served customers like this?"
Wally smiled into the rear-view mirror. "No, not always. In fact, it's only been in the last two years. My first five years driving, I spent most of my time complaining like all the rest of the cabbies do.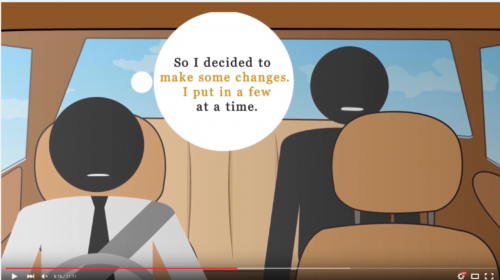 "Then I decided to do things differently. I looked around at the other cabs and their drivers. The cabs were dirty, the drivers were unfriendly, and the customers were unhappy. So I decided to make some changes. I put in a few at a time. When my customers responded well, I did more."
"I take it that has paid off for you," Harvey said.
"It sure has," Wally replied. "In my first year I doubled my income from the previous year. This year I'll probably quadruple it. You were lucky to get me today. I don't sit at cabstands anymore."My customers call me for appointments on my cell phone or leave a message on my answering machine. If I can't pick them up myself I get a reliable cabbie friend to do it, and I take a piece of the action."
Wally was implementing Moments Of Truth, even though he didn't realise it! This true story demonstrates that if Moments Of Truth can be so successful for a cab driver – it can work for any type of business – ESPECIALLY YOUR BUSINESS!
So how can you use this to your advantage? There are just three simple steps. Let's take a look at each one…
The first step is to identify the key interactions or moments you have with your customers and potential customers. And when I say 'key interaction', I mean EVERY interaction! Here are some examples…
Car Parking (when a customer comes to your office)
Your Meetings At A Customer's Place Of Work
The Front Of Your Store, Office Or Building
Then, step 2 is to create and systemise the positive experience at each moment. Now all you do is look at how you can maximise the interaction so that customers have a very positive experience with you at each interaction.
Finally, step 3 is adding 'Special' Moments Of Truth
You see normally, Moments Of Truth focus on the routine, general interactions you have with your customers. The final piece of the jigsaw and to set yourself further apart from all your competition, is to introduce NEW, EXTRA Moments Of Truth that heighten the experience for the customer or prospect even more.
Here's a good personal example…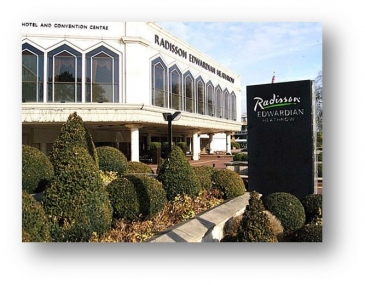 The Radisson chain of hotels is excellent at adding 'Special' Moments Of Truth to the customer experience. I discovered this when I was invited to speak at a large accountants convention in London a few years ago.
This was my first visit to the London Heathrow Radisson Edwardian Hotel. As I approached the reception area, the male receptionist looked up and said 'Welcome sir. Are you here to check in? He then asked me for my name. He looked down, typed my name in and then looked up and said, 'Mr Hackney. I notice this is your first stay at the Radisson Edwardian. To thank you, we would like to offer you a free upgrade to a deluxe suite. Is that okay?'
Notice two things just happened…
First, the hotel's system had flagged that this was my first ever stay at the hotel. Now that's easy to do, but how many hotels recognise this and then use it to their advantage? And second, they gave me a free upgrade. Immediately they've got me thinking – this is fantastic.
But it gets better…
As I entered the suite, there was a large round table in the lounge area. On the large round table there was a large white plate. On the large white plate there was a large piece of chocolate cake. And in chocolate sauce they had written the words 'Welcome Mr Hackney'. Wow!
Next to the plate, there were a couple of other things… First, there was a book containing 100 of the
UK's best chefs favourite recipes. And popping out of the book was a compliment slip, which read…
"Dear Mr Hackney, as this is your first stay with us at the Radission Edwardian, please accept this book with our compliments. You'll find our main restaurant featured on page 64." It was signed by the hotel manager. Then to the right of the book was this card. Inside again from the manager saying…
"Dear Mr Hackney, I hope you enjoy your stay with us. If you have any questions, requirements or concerns, please contact Julie – the duty manager on extension 6044."
Again it was signed by the manager.Notice all this is easy to do and yet so few hotels do it, or get close to this level of engagement with their guests.
So what was the result of this?
Well I can tell you, every time I go to Heathrow airport I don't even bother looking for hotels. I always stay at the Radisson Edwardian. And I have told this personal story to literally tens of thousands of people all over the world. I wonder how many referral sales I've been responsible for? It's this level of loyalty that you too can create when you start to use Moments Of Truth for yourself.
Once you've tackled your routine points of contact, you don't have to stop there. Moments of Truth is all about focusing your business on the expectations of your customers, clients or patients. Moments Of Truth is something we focus on very heavily in all our businesses and I can tell you, that it's one of the quickest and easiest strategies to deploy when developing a world class business. They work equally well with your customers and prospective customers.
So let's recap...
Here are the key learning points from this tutorial...
First... every point of contact you have with a customer is called a Moment Of Truth.
Second... since you know what ALL your Moments Of Truth are, you can plan for and systemise them to ensure the customer's satisfaction is raised every time.
Third... you really leverage the power of Moments Of Truth when you build in new ones that the customer doesn't expect.
And finally, you can save yourself the time, energy and hassle of trying to create powerful Moments Of Truth for your business, simply by tapping into the ones identified in the BGS Vault.
For more details, simply enter your name and e-mail address in the boxes on the right of this page and watch the video presentation. Now please DOWNLOAD the 'One Page Action Plan' that accompanies this tutorial and start putting in place your own Moments Of Truth. (Note that as a client of this firm you can have immediate and free access to the Business Growth System Vault. It's valued at over $6,000 per annum and to get access just contact the office today.)
Thank you.
© Copyright Academy For Growth Limited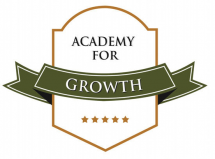 Suites 1-10, Water Lane, Wilmslow, SK9 5BG United Kingdom
Tel: +44 (0) 1928 508 894 www.BGSvault.com