Survey
Arrange Your FREE
No-Obligation Meeting
Either phone us on (03) 5443 8888 or complete the form below
We Respect Your Privacy

8 Sep
Death and Taxes
Aretha Franklin, the Queen of Soul, recently passed intestate (no Will) leaving a purported estate worth US$80 million. A number of claims from interested parties have already been lodged against the estate, which highlights the importance of having a Will. Let's look at the administrative taxation process involved when you're left to deal with a loved one's estate.
More >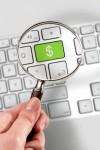 26 Aug
What's on the ATO's Hit List this Year?
The ATO has indicated they are casting a wider net when it comes to claims for home office expenses, work-related expenses and ride-sharing income. Find out what's under the microscope this financial year.
More >